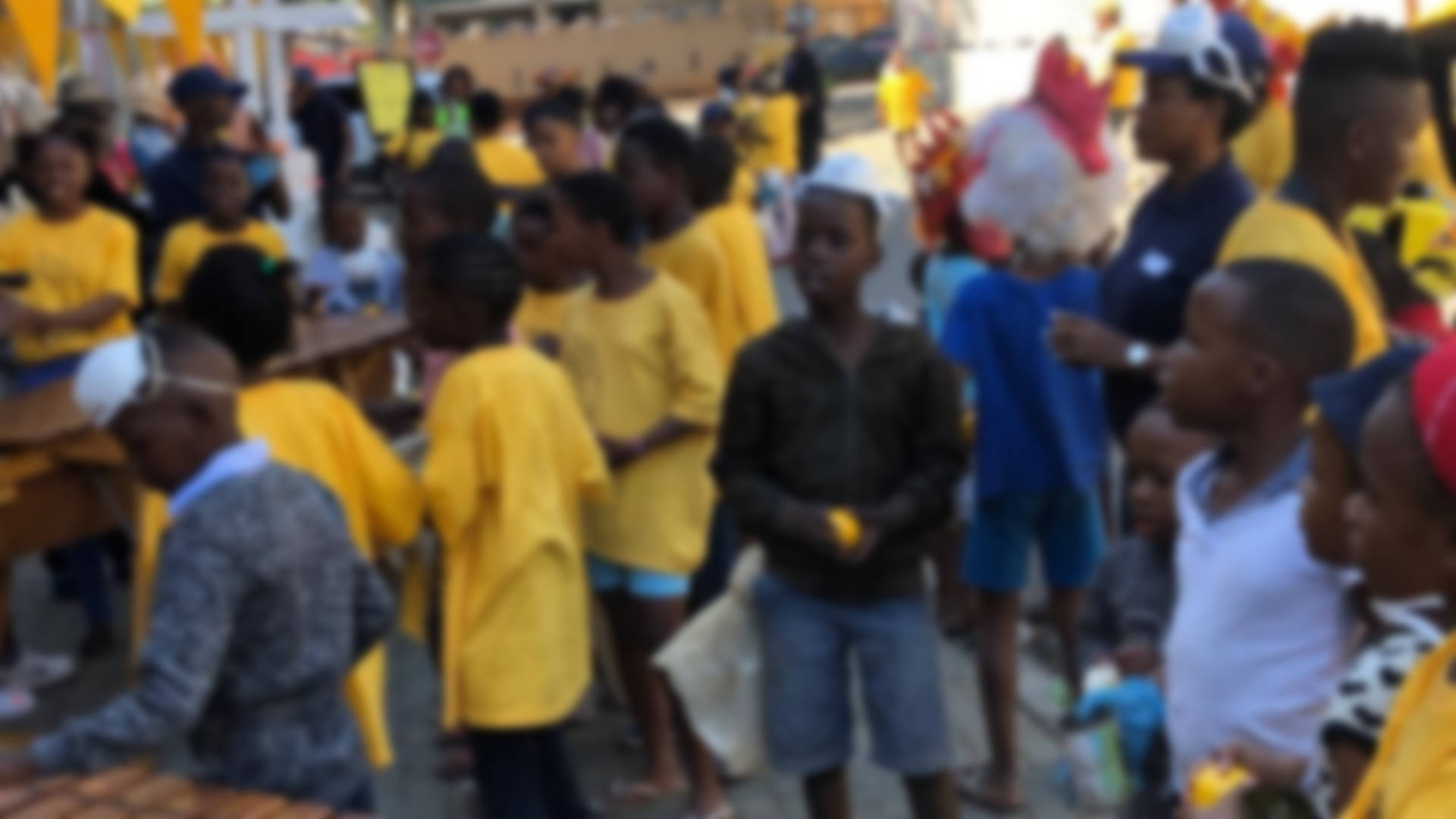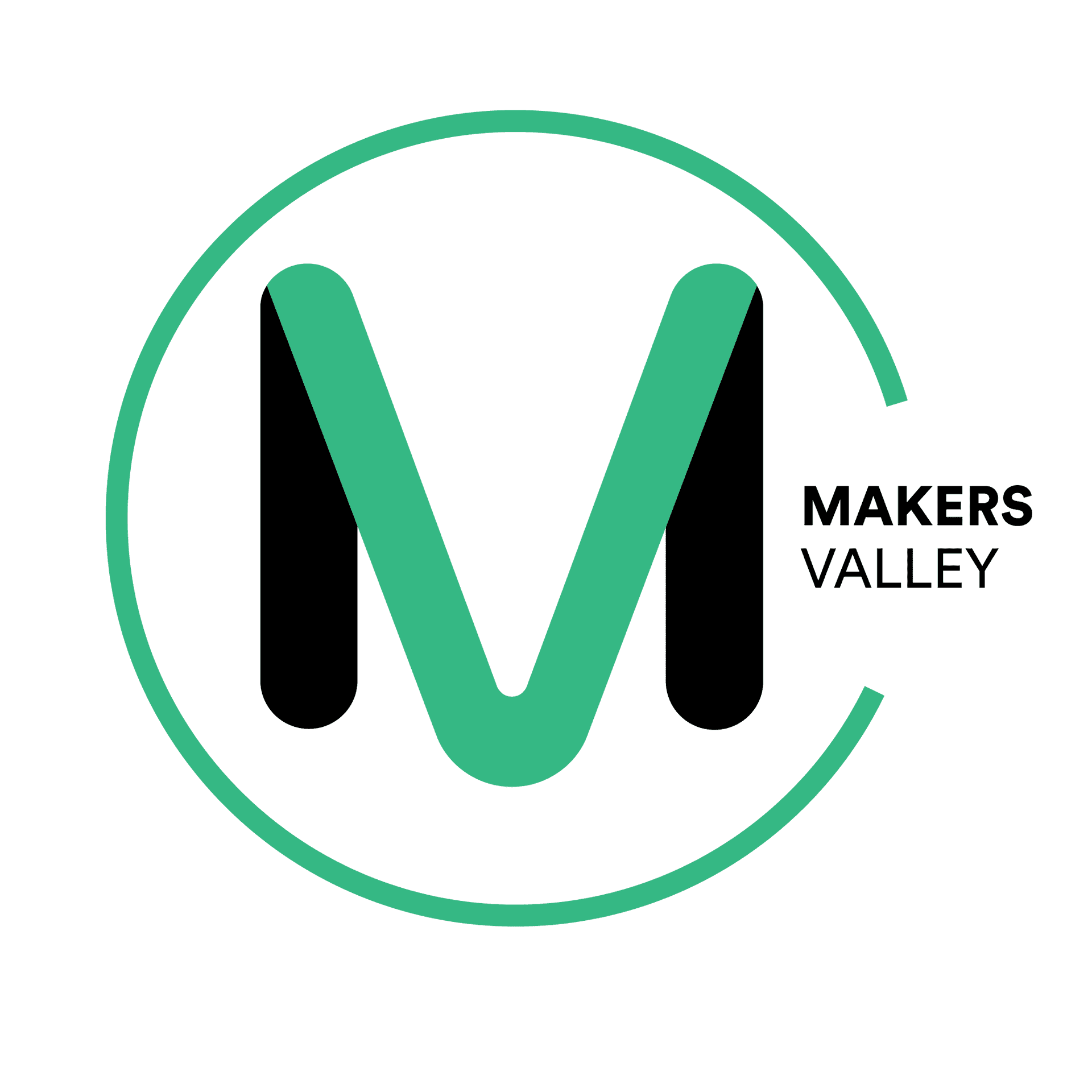 Makers Valley
The heart of Johannesburg's social and creative enterprise.
Who we are
Makers Valley is a neighbourhood to the east of Johannesburg's CBD. It stretches from New Doornfontein to Bezuidenhout Valley, and includes Bertrams, Judith's Paarl, Troyeville and Lorentzville.
The people who live and work in Makers Valley are diverse in many ways including socio-economic status, ethnicity, and religion. Most residents are poor, and many unemployed. Visible urban decay and associated social ills are counterpoised by pockets of vibrant business development, in both the formal and informal sectors. Lack of access to employment is most prevalent among the youth, hence the vision to support the rising tide of entrepreneurism in the Valley.
The name 'Makers Valley' refers to the growing presence and activities of many forms of creative entrepreneurism in the area. Artists, cultural practitioners, artisans, urban gardeners, carpenters, shoemakers, metal and woodworkers, clothing designers and others, live and work in the Valley. The concept and practice of 'Changemaking' is key to many of the activities within the Valley. Building on the Changemaking concept originally coined by Ashoka, activities are inspired by the conviction that progressive entrepreneurs and organisations mobilising locally can help to propel systemic change.
The evolving community culture builds on versions of the 'Makers Movement or Revolution' which encourages creativity, sharing, giving, learning, participation, mutual support and positive change. The formal economy is also growing, with property developers and a variety of other businesses investing in the area. Emerging partnerships between developers, creative businesses, residents, universities and local government entities aim to boost collective wellbeing and contribute towards sustainable urban development and socio-economic transformation.
The vision is that the entrepreneurial activities of the growing numbers of 'Makers' in the Valley produce livelihood opportunities, thus generating a localised form of sustainable creative economy.
Makers Valley Partnership (MVP)
Makers Valley Partnership (MVP) is a non-profit organisation that supports the Making and Changemaking activities in the Valley. The organisation evolved from a loose formation of associates from the entrepreneurial, academic, and broad civil society sectors. Relationships were forged with relevant business and government partners, for example Victoria Yards, Nando's, the City of Johannesburg, and associated organisations, including the Johannesburg Development Agency (JDA), and the Johannesburg Inner City Partnership (JICP).
MVP's key purpose is to facilitate effective support for Makers Valley's social and creative enterprise vision. Cross-sectoral networking, partnerships and infrastructure development, together with attraction of financial investment are facilitated through the organisation.
Who are the makers and changemakers in the valley?
Within Makers Valley the notion that anyone can create positive change, thus becoming a Changemaker, is a strong and motivating value. The model involves co-creation of a localised Wellbeing Economy, where both human and ecological development are honoured. Cooperative values practiced within an inclusive ecosystem including public, private and non-profit institutions, have resulted in a variety of programmes and projects, for example:
VY Commons
VY Commons is a common working and social marketing space located within Victoria Yards. Positioned close to the main entrance, VY Commons often acts as the first point of entry to Victoria Yards and functions as an incubation hub for creative and social enterprises. It is also the Makers Valley Partnership 'base'. The space is provided via social responsibility contributions by the developers of Victoria Yards and Nando's, and managed as an emerging social enterprise.
Makers Way
The Makers Way programme is about the power of placemaking through small interventions and activities within Makers Valley. A variety of participants, organisations, residents, artists, educators and makers are experimenting with ways of making public spaces better. The project began in June 2018 and will come to an end with a festival in March 2020.
The blog page for Makers Way has four categories:
Community Connect: Connecting with the people who live and work in the area.
How Do They Do That?: A series of 40 workshops that share skills, ideas and knowledge with youth of Makers Valley. The knowledge being shared comes from a range of small creative businesses and organisations based in Jozi. The blogs have been set up so you can learn how it's done too
Placemaking: Getting on the streets, making, sharing and working together to create cleaner, safer and more welcoming public spaces
Makers Valley – Where and What Is It?: Learn more about where Makers Valley is and the variety of dynamic and exciting partnerships and activities taking place in the area.
The Makers Way programme is funded by the U.S. Consulate and managed by the Coloured Cube and the Johannesburg Inner City Partnership (JICP).
Enabling Social and Creative Enterprise in Makers Valley
This programme focuses on strengthening local entrepreneurs working towards the common good, or in the creative industries. Marginalised youth and women are prioritised for training programmes, seed funding, and potentially a youth entrepreneur development hub. The initiative will run until March 2020 and will culminate in a 'mega market' as part of the Makers Valley carnival along the Makers Way route.
Funded through the British Council's Developing Inclusive and Creative Enterprise (DICE) Fund, and supported by a small team working out of VY Commons, the programme is being incubated by the JICP.
Changemaker Children
This is an emerging early childhood development (ECD) initiative that aims to gather potential ECD implementation partners as a 'think and do' tank. Following an initial stage of networking and research among ECD players across Makers Valley, early implementation will include establishment of a One Stop Centre for ECD, playgroups and well-managed day care centres and foster homes.
Water for the Future—Jukskei River Project
This is a partnership-driven remediation of the Jukskei river function, intended to act as a catalyst for social, economic and environmental opportunities. By including the original ecological system into the urban development framework, the development plan envisages a resilient infrastructure along with an informed pro-active community. This resilience will contribute to climate change adaptation which expects shorter, more concentrated and severe thunderstorms in the future. The aim is to facilitate a way of life for people in the neighbourhood that enables a change in the way they interact with the natural environment. This will take place through artistic expression, skills development and job creation.
So far funding to cover scientific tests has been provided by Nando's and Victoria Yards.
Massmart Urban Libraries
The Massmart Urban Libraries initiative is about making reading more accessible in communities that do not have access to books. The project has previously been implemented in Soweto and Alexandra, always at recreation centres and in partnership with the City of Johannesburg (CoJ). The Coloured Cube will be manufacturing the libraries, and doing the research and activations. These will promote reading for enjoyment and celebrating creatives within the community. The Coloured Cube has proposed that the Maurice Freeman Recreation Centre opposite Fuller Park be the first location of the four intended urban libraries.
Celebrating Our Voices project
Placing mini libraries around Makers Valley community partners, supporting a culture of reading. Afrocentric focus.
Community Safe and Clean Programme
Volunteers from the neighbourhood are patrolling and cleaning daily along the MakersWay route (Thames and Frere Rd, from the Rea Vaya station past Boys and Girls Club, Nando's, Victoria Yards and Gearhouse, to Skills Village), and will support the area-based management initiative as it scales up. This is in addition to street security already provided by Nando's around the Nando's Central Kitchen.
Edible Streets
Vegetables and food trees planted on sidewalks in Makers Valley, managed by community members, and available for people to pick when ready. Running successfully at a small scale for over a year.
And many more…
Boys and Girls Club of South Africa
CDP
Celebrating our Voices
Changemaker Children
Community Safe and Clean
East Jozi /94 Colours
Edible Streets
Enabling Social and Creative Enterprise
Lassie—Stiltwalker
Lets Unite Creatives
Love our City Klean
Makers Way
Massmart Urban Libraries
Reimagination
Skills Village
Spaza Gallery
The Coloured Cube
Timbuktu in The Valley
Young Bucks—Sifunda Ukufundisa
Get in touch
Programme Manager
Keneilwe Manganya
+27 (0)76 391 1399
Address
VY Commons
Victoria Yards
16 Viljoen Street
Lorentzville
Johannesburg 2094
South Africa